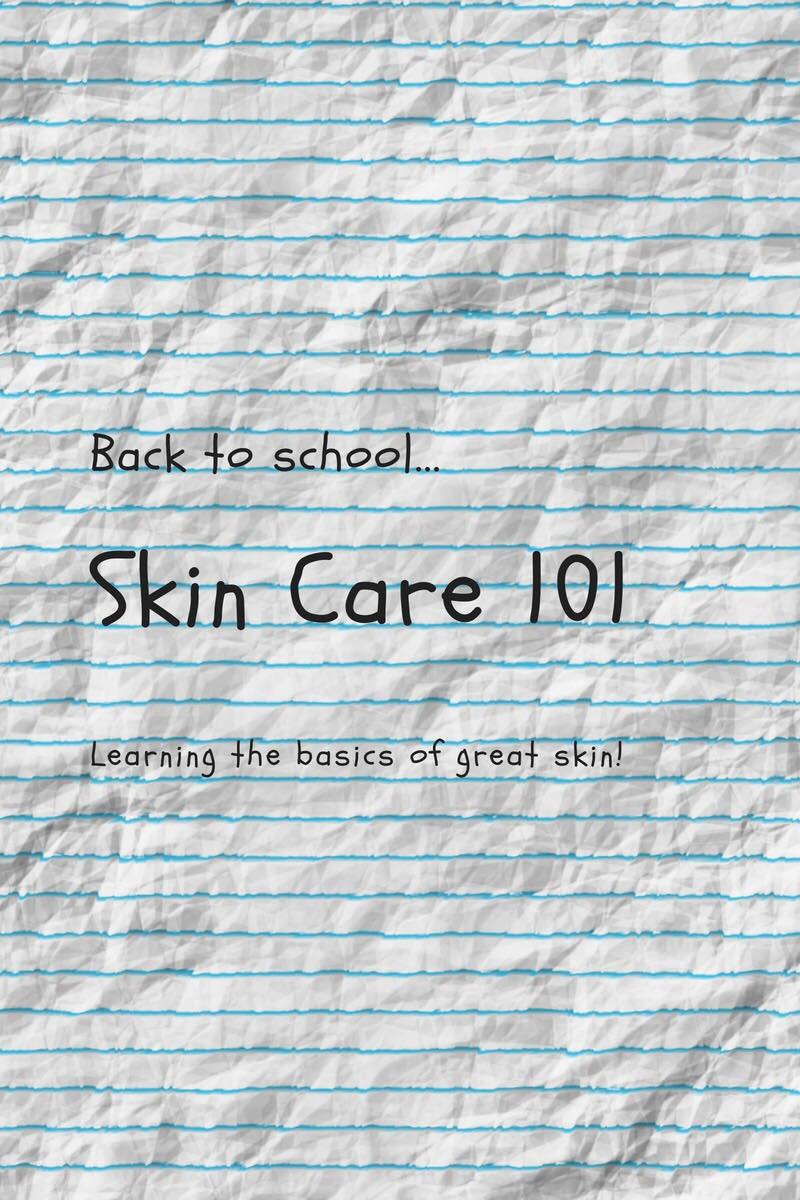 Oh my gosh it's that time again! Seriously, where did the summer go? Now we are staring straight at fall and if you still have young ones at home, back to school is just around the corner!
Today, I wanted to share and get back to some basic principles to achieving great looking and healthy skin. With all the gimmicks and options out there, how are we to know where to begin?
Lets start by examining our skin & its importance
Our skin is an amazing organ. Coined the "Third Kidney" it is not only the largest organ of our body but also one that is directly linked to all systems of the body. It takes in oxygen, excretes toxins, hydrates, senses pain, provides circulation and regulates heat and cold. Our skin is amazing but it can also require a little maintenance. It amazes me how much we focus on our internal bodies and totally neglect our outer. It's not complicated to keep care of our skin and make sure its healthy but it does take a little effort. So what steps can you do today to boost your skin's effectiveness and give it what it needs to function at its best?
First and foremost, it's important to realize that great skin is a partnership between good homecare choices and result-oriented professional treatments to achieve optimum results. Let's start with the neck up.
From the neck up
The first step to great skin from the neck up is proper cleansing. Cleansing for your skin type and concerns is vital to create balance. A good cleanser preps your skin to receive the nutrients from anything that follows. A cleanser that is too harsh will strip your skin and mess with its microbiome that protects your skin. A cleanser that's to heavy or occlusive, will block any other nutrients from following products and worse, even clog your skin. So how can you know what's right for you? A professional skin analysis is a great way to know for sure and should come with your first professional facial treatment.
Next, let's talk toners. Toners are a vehicle to help deliver important ingredients contained in your serums and moisturizers. A good toner will also hydrate your skin. Hydrated skin always utilizes nutrients and functions better. Imagine a dry sponge on your countertop. You spill your coffee. Now which works best to pick up that coffee? A dry sponge or should you dampen that sponge? Some toners can have active ingredients to purify, or calm the skin but the important thing is to stay away from toners that are full of alcohol and harsh ingredients to give you that stinging squeaky clean feeling. That's asking for trouble!
Last, top with a good moisturizer. What makes a good moisturizer? As with everything, it has to do with good fats and bad fats. Moisturizers have two main functions. Repair and protect. Depending on what you are wanting to target will depend what type of moisturizer you use at the moment. The important thing I want you to remember is what are the carrier oils being used? Just like food, there is a difference between healthy oils or "fats" and not healthy oils in moisturizers. The grade of oil also makes a huge difference. Carrier oils are important to not only nurture the skin but also carry active ingredients into the skin for optimum results. The good news is you don't have to know all of the oils that work and why and if they are right for you. That's where a professional Esthetician comes in. We work hard at knowing ingredient lists and what they do for you and if they will work with your skin type and skin conditions.
Serums and exfoliants are the last category. They are for targeted conditions. I recommend a full consultation to determine if these are necessary and which ones will work best as well as how often you should use them.
Home care is an important step in having great healthy skin on the entire body. Partnering with a Licensed Esthetician to find a regimen that works for your needs is a must so you do not waste money on products that aren't what they are cracked up to be. Results are our main focus and end game.
Want to know what's best for the body? Look for my next blog to talk about ways we can improve the texture, look and feel of the skin from the neck down.
Categories: None