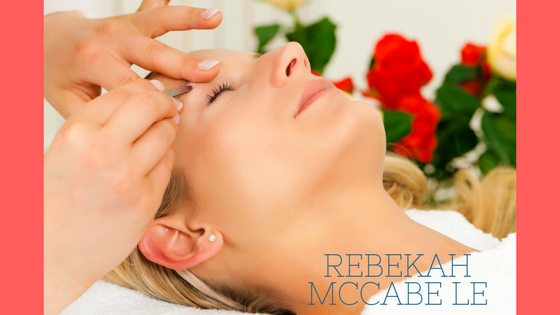 I wanted to come up with some tips on choosing a good eyebrow waxing specialist. I hate it when I see things happen like half an eyebrow removed or skin removal or worse, a burn and scar. Yet people shouldn't have to be afraid of waxing their brows! So if it's ok, here are a couple of tips before letting anyone do anything to our pretty girls that frame our face.
1: Make sure it's a trained Esthetician with experience. Although hair stylists are trained, doing it at the shampoo bowl or in a chair is just all the wrong kind of angles.
2: No honey wax! Blue hard wax is what you want to ask for and Ceriple or Berodin are a few of my personal favorites. It's low temp and won't take off skin.
3: Ask if they wax and then shape via tweezing. I take off excess hair with wax but always shape by tweezing with a mag lamp so I can see and be as detailed as possible.
4: Most importantly, do they measure your brow so it naturally matches the shape of your eye and face. It's an old and tried technique I use every time and if they don't, you are asking for uneven brows. That also may tell you the level of their expertise. I know we have two sisters for brows and not two twins but hopefully this helps everyone diminish the chances of to much hair being removed. Although sh** happens as they say and it can happen to the best of us. Let me know if I can help further!!
Categories: None